The Enchanting Costa del Sol: A Paradise of Sun, Sand, and Splendor
Welcome to the mesmerizing Costa del Sol, a breathtaking stretch of coastline in southern Spain. Renowned for its stunning beaches, vibrant cities, and warm Mediterranean climate, the Costa del Sol offers a remarkable vacation experience for every traveler. Let's delve into the highlights of this captivating destination, including its magnificent attractions, exceptional hotels, and world-class services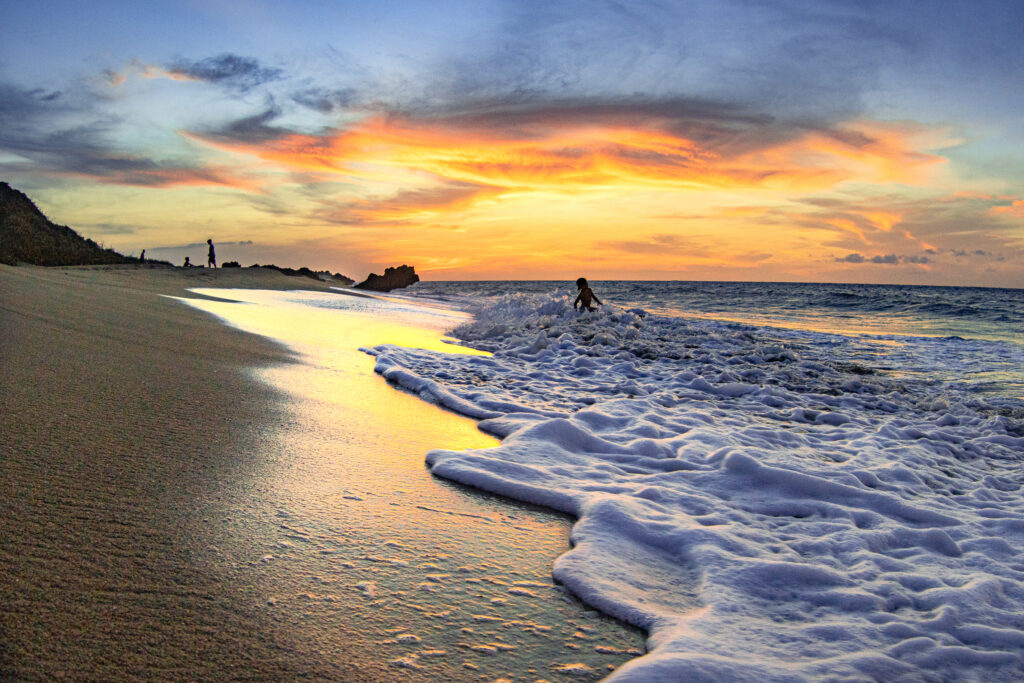 Welcome to the mesmerizing Costa del Sol, a breathtaking stretch of coastline in southern Spain. Renowned for its stunning beaches, vibrant cities, and warm Mediterranean climate, the Costa del Sol offers a remarkable vacation experience for every traveler. Let's delve into the highlights of this captivating destination, including its magnificent attractions, exceptional hotels, and world-class services
Sun-Kissed Beaches:
The Costa del Sol is synonymous with pristine beaches that beckon sun seekers from around the globe. Picture yourself basking in the golden rays, lounging on soft sands, and dipping your toes in the azure waters of the Mediterranean Sea. Popular beaches such as Marbella, Torremolinos, and Fuengirola offer a plethora of beachfront activities, including water sports, beach clubs, and seaside promenades.
Historic Marvels:
Immerse yourself in the rich history of the region by exploring its remarkable cultural sites. Visit the picturesque city of Malaga, birthplace of the legendary painter Pablo Picasso, and marvel at the impressive Alcazaba fortress and the majestic Malaga Cathedral. Discover the ancient Roman ruins of Baelo Claudia in Tarifa or journey back in time at the captivating Alhambra palace in nearby Granada.
Charming Coastal Towns:
The Costa del Sol is adorned with charming coastal towns that exude authentic Spanish charm. Stroll along the cobbled streets of Marbella's Old Town, known as «Casco Antiguo,» and admire its quaint whitewashed houses adorned with vibrant flowers. Explore the narrow alleys of Nerja's historic center, where you'll find delightful shops, cozy cafes, and the renowned Balcony of Europe, offering breathtaking views of the sea.
Exquisite Cuisine:
Prepare your taste buds for a culinary journey through the Costa del Sol's delectable cuisine. Indulge in freshly caught seafood, succulent grilled meats, and traditional tapas. Savor the local specialty, «espeto de sardinas» (grilled sardines on skewers), while enjoying a delightful beachfront dining experience. Don't forget to pair your meal with a glass of refreshing Andalusian wine or the famous sweet Malaga wine.
World-Class Hotels and Services:
The Costa del Sol prides itself on offering exceptional accommodations and services that cater to every traveler's needs. Whether you seek luxury resorts with lavish amenities, boutique hotels with authentic charm, or budget-friendly options, the region boasts a wide range of options. From stunning beachfront properties to hidden gems nestled in picturesque landscapes, the Costa del Sol ensures a comfortable and unforgettable stay.
With a focus on hospitality, hotels in the region provide top-notch amenities such as swimming pools, spa facilities, fitness centers, and exquisite dining experiences. The friendly and professional staff go above and beyond to ensure your stay is nothing short of extraordinary.
Conclusion:
The Costa del Sol captivates visitors with its sun-drenched beaches, fascinating history, delightful cuisine, and exceptional hospitality. Whether you're seeking a relaxing beach getaway, a cultural exploration, or a combination of both, this enchanting destination has it all. Immerse yourself in the beauty and charm of the Costa del Sol, and create unforgettable memories that will linger long after you've bid farewell to this captivating paradise.
About The Author